TEXI HD 8-26 PREMIUM EX
Automatic upholstery and leather lockstitch machine with built-in AC Servo motor, bottom and foot feed, large hook - complete machine
Industrial sewing › Lockstitch machines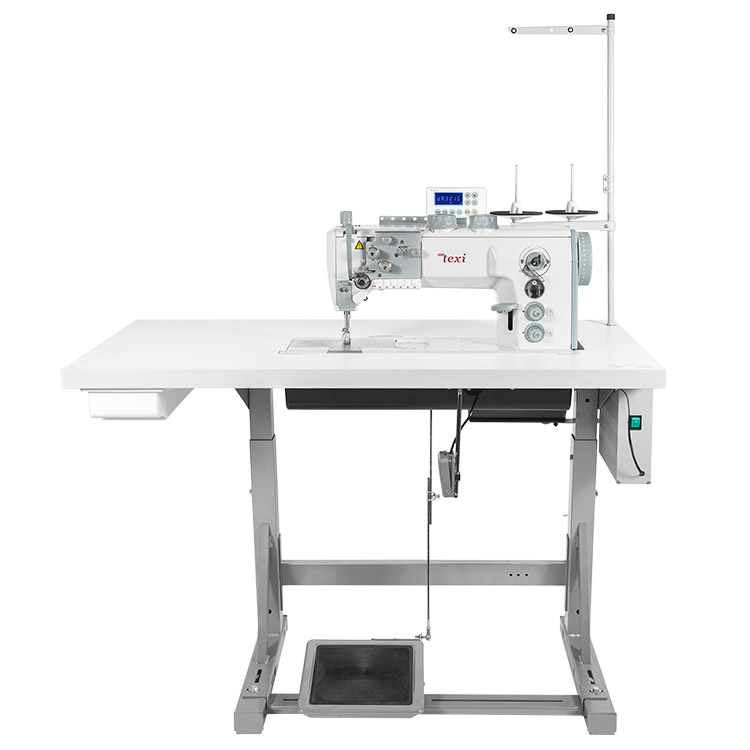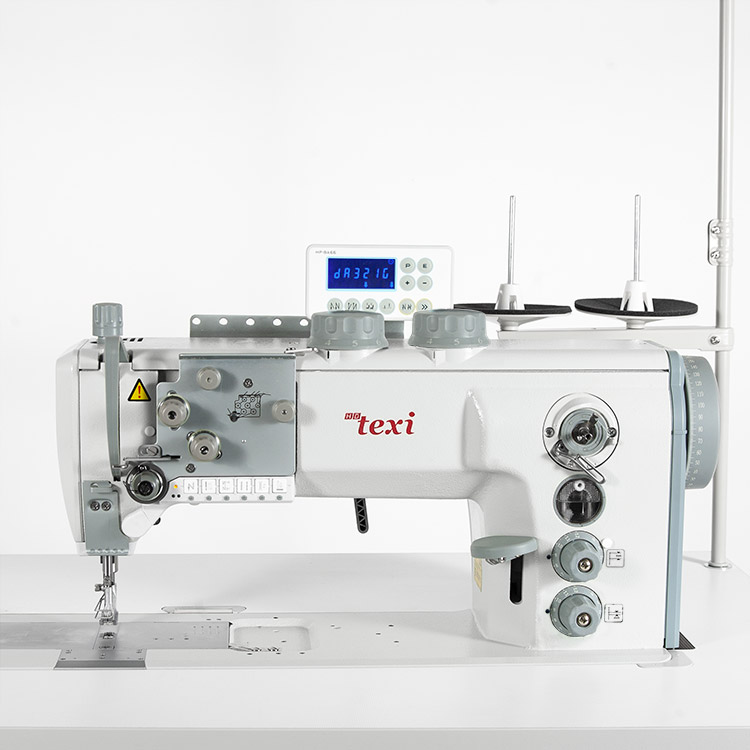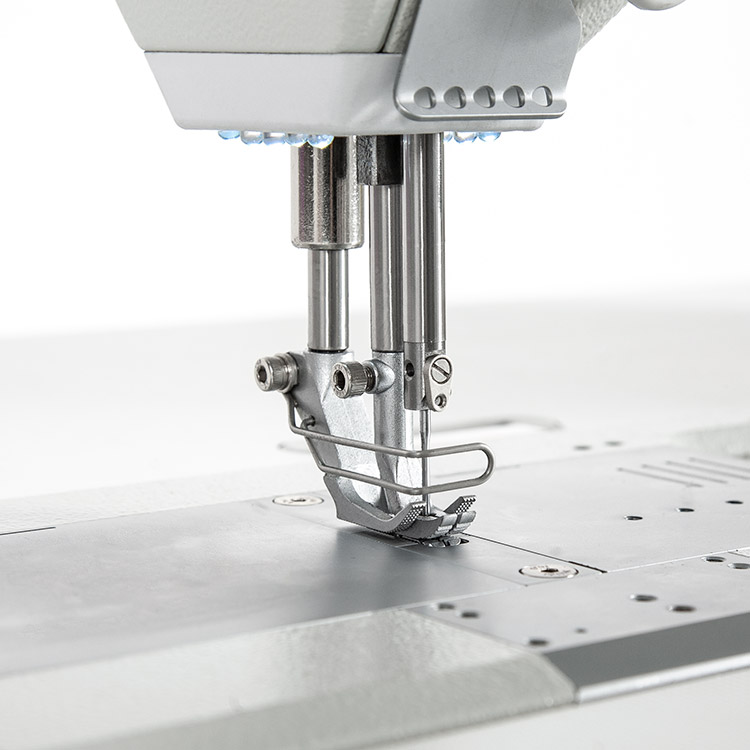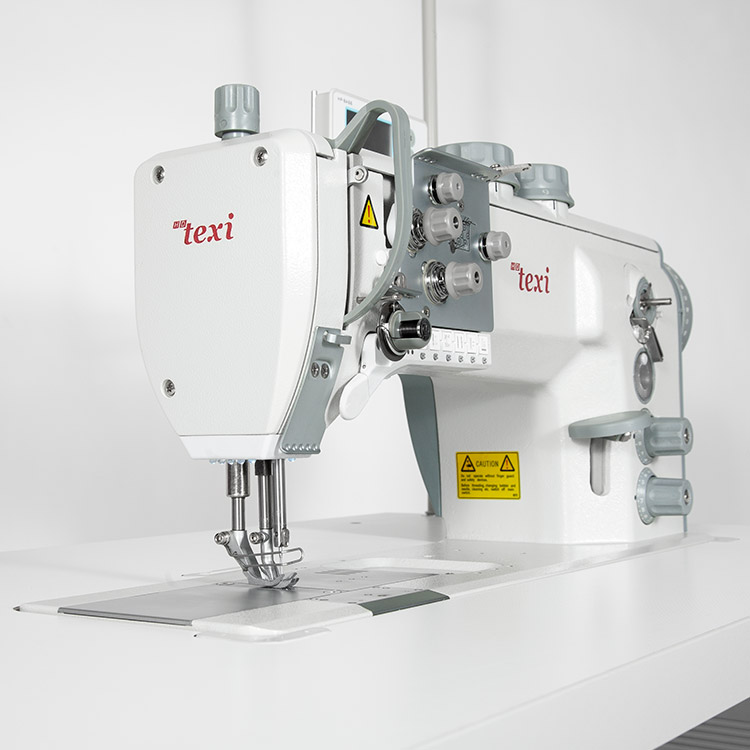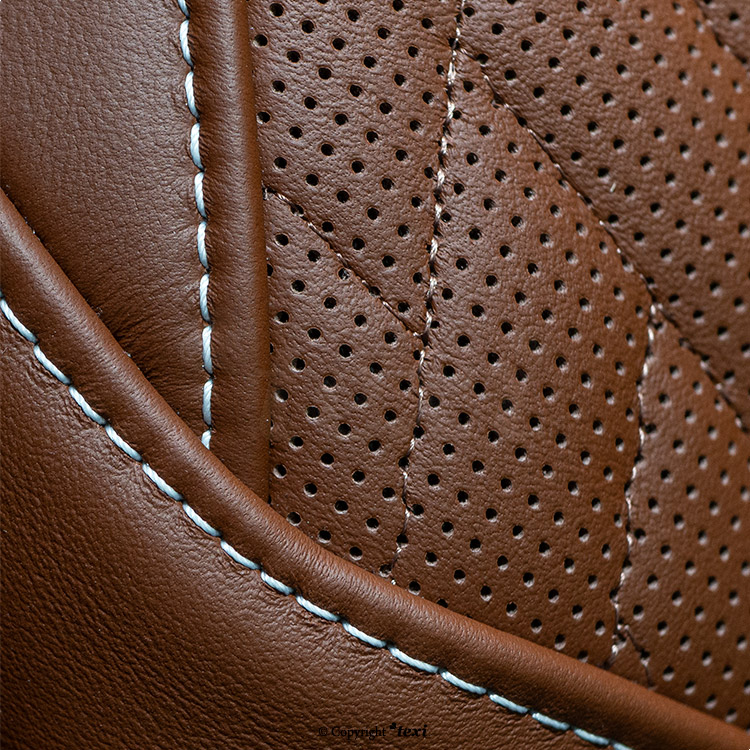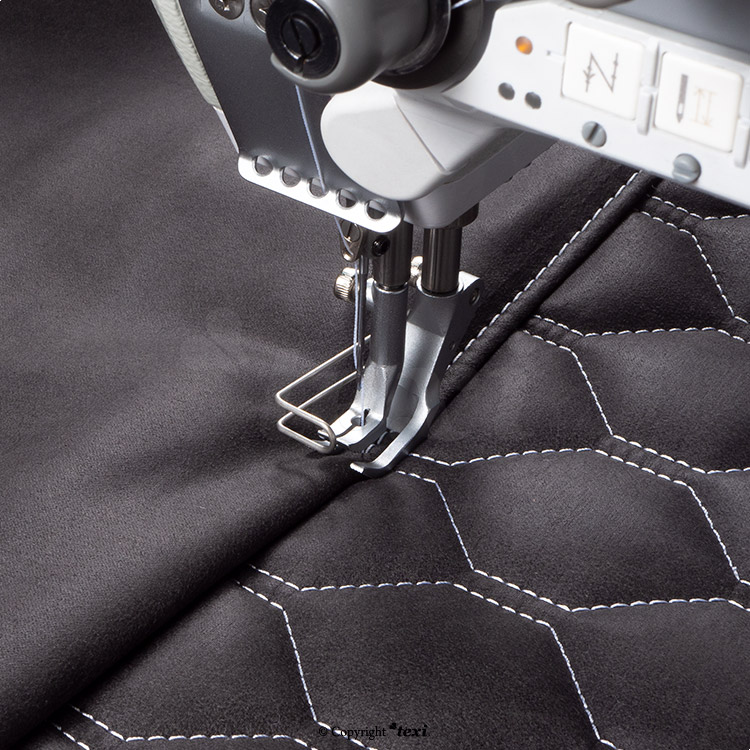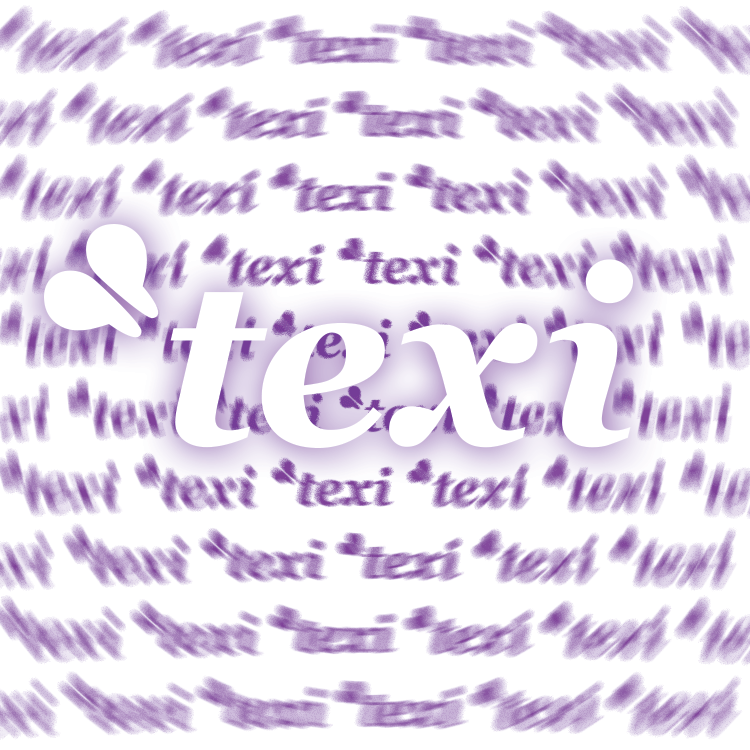 Description:
TEXI HD 8-26 PREMIUM EX is a single needle machine for medium and heavy sewing with automatic functions, triple feed, large XXL hook (26mm spool).


Industrial HD lockstitch machine
Texi HD 8 is an
industrial sewing machine with automatic functions
- electromagnetic thread trimmer (thread length after cutting 15mm), electropneumatic foot lifting and automatic bartacking.
The Texi HD 8 sewing machine
is equipped with the
HP system - high tread feet when sewing multiple layers of fabric (activated by a knee microswitch). The system allows you to set two heights of walking foot and easily switch between them
. HD lockstitch machine with integrated LED lighting with transformer, safety clutch protecting the hook against damage.
1-needle lockstitch machine with triple feed
Texi HD 8
is
one-needle lockstitch machine with triple feed
, with automatic needle positioning (up - down), adjustable height of the walking feet and a large XXL hook. The machine sews with a
stitch of length up to 9 mm with a maximum sewing speed of 3000 stitches per minute
.
The machine also allows you to set two stitch lengths, with the possibility of quick switching. Two stitch lengths make it easier to sew where several layers of fabric are joined
. The foot in the machine can be raised up to 20mm. Sewing machine is equipped with central lubrication and energy-saving AC Servo 220-240 V motor with 600 W power.
The lockstitch machine is designed to work in industry.
For sewing medium and heavy fabrics. Perfect for upholsterers, purse makers, producers of leather clothes, shoes, etc.
Technical specification:
- triple transport - bottom and top foot and needle transport
- stitch length up to 9 mm
- feet lifting height 20 mm
- maximum sewing speed 3.000 s.p.m.
-
HP system - possibility to set two heights of the foot feet, with easy switching
- possibility to set two stitch lengths and easy switching
- automatic needle positioning
- large XXL hook
- max. thread thickness
- 10 - needle system 134-35
Compressed air is required for the operation of the machine.
Sewing machine in the PREMIUM EX package - 2-year warranty
STAND HD TEXI PREMIUM SILVER - steel, stable and durable base for heavy machines, with adjustable height (69-83 cm) and a handle for an oil can. Powder coated in silver RAL 9006, matching the color of Ergolinia chairs.
TABLE TOP TFC PREMIUM - the highest quality table top made of birch plywood (30 layers), perfectly damping vibrations. The surface of PREMIUM boards is covered with a laminate resistant to impact, chipping, abrasion, oil and moisture. Sides secured with ABS strips. TEXI PREMIUM boards do not contain harmful ingredients. Dimensions 120x60x4 cm (length x width x height).
Technical specification:
| | |
| --- | --- |
| Type of fabric | medium, heavy |
| Type of feed | unison (walking foot) |
| Automatic thread trimming | yes |
| Autoamtic needle positioning | yes |
| Automatic foot lifter | yes |
| Automatic bartacking | yes |
| Built-in AC Servo motor | yes |
| LED lighting of working field | yes |
| Needle system | 134-35 |
| Max. sewing speed | 3000 s.p.m. |
| Max. sewing speed | 3000 s.p.m. |
| Power supply | 220-240 V |