TEXI APOLLO 101
Electronically controlled steam press
Ironing › Steam presses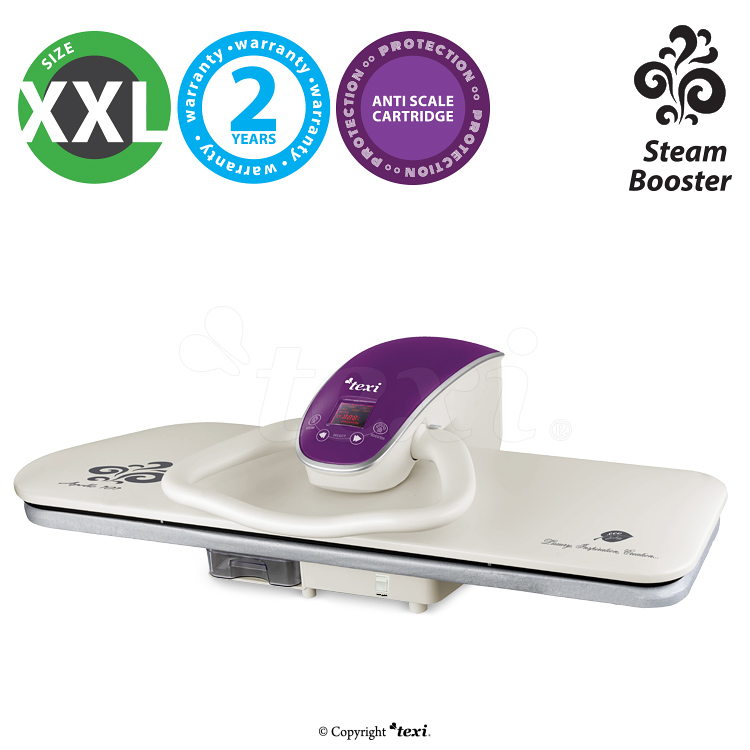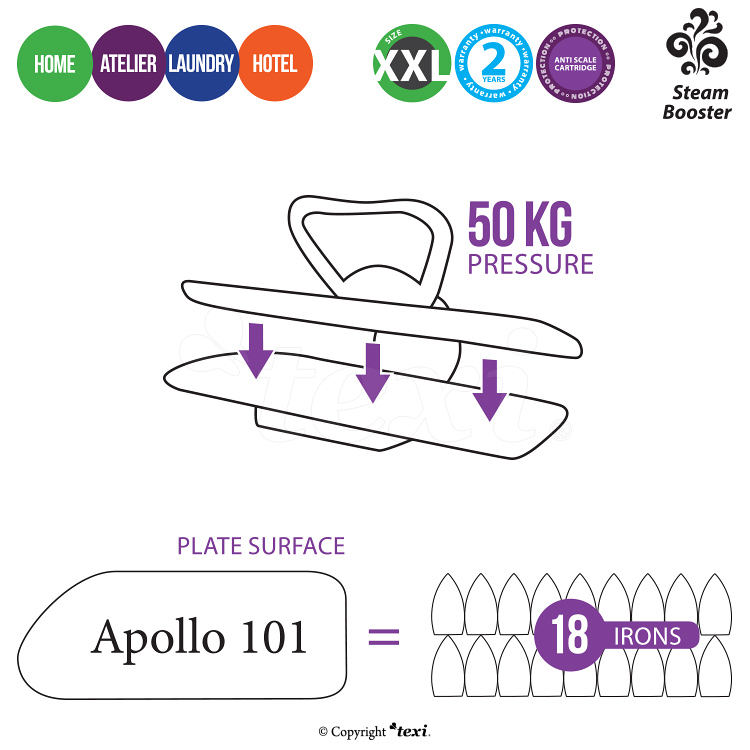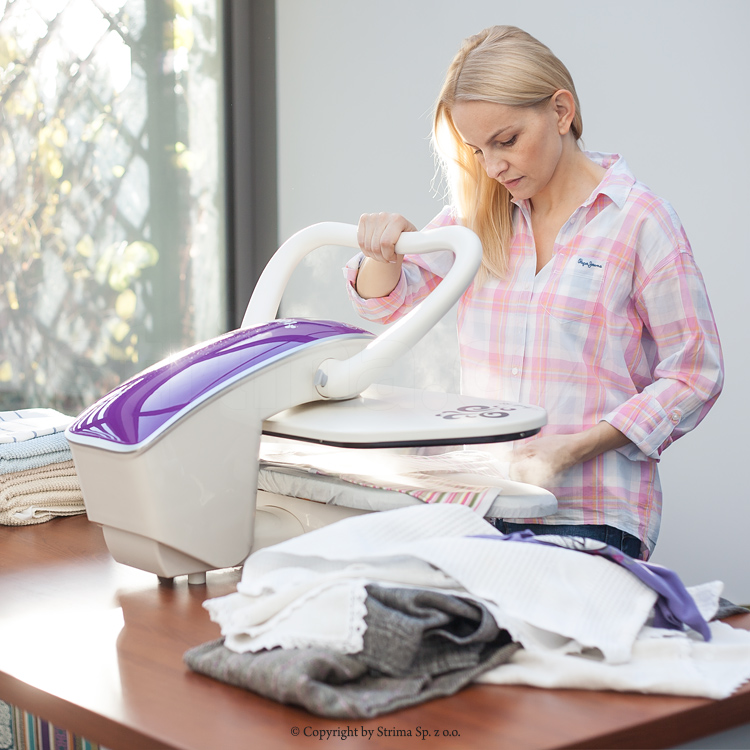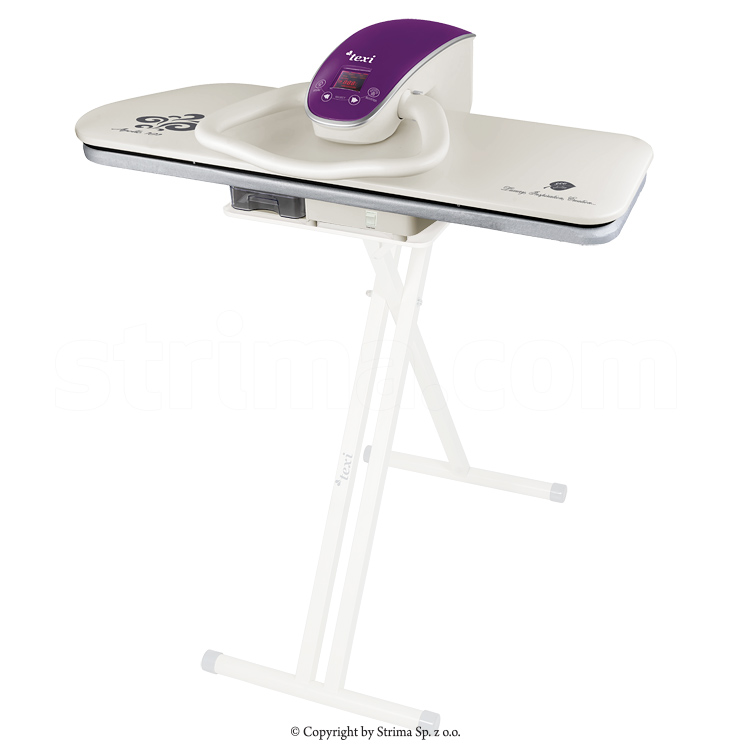 Description:
Is perfect for ironing garments, children's clothes, linen, curtains, towels, tablecloths, etc. 99 cm plate surface length is perfect for fast ironing of trousers. It works in removing wrinkles and folds. Intuitive to use and efficient in operation. Unlike cylindrical press it is safe for user and compact.
High temperature combined with steam effectively lowers the amount of mites and this way it helps to reduce allergy symptoms.

Save your time and enjoy ironing.


Technical specifications:
- ironing surface - 18 times the area of a standard iron (size: 99 x 29 cm)
- function of dry and steam ironing
- maximum warm-up time: 2 min.
- 5- step, intuitive temperature indicator (nylon, silk, wool, cotton, linen)
- temperature range of 60 - 180°C
- steam output: 120g/min
- "BOOSTER" function - powerful steam burst
- water tank capacity: 800 ml
- pressure up to 50 kg
- automatic security control system - press automatically disconnects after 15 minutes of inactivity or 15 seconds of permanent closure
- sound system informing, among others, about obtaining the desired temperature and need to fill the tank with water
- equipped with anti-scale cartridge and an electronic control system to replace the cartridge
- additional cushion for easy ironing of sleeves, pleats, etc. in set
- voltage 220-240 V
- power 2200 W
- weight 15 kg
- packaging size 104 x 31.5 x 64 cm
2 years warranty
Business activity: 1 year warranty
Private user: 2 years warranty
Possibility of convenient setting of the press on one of optional stands:
TEXI AP01
lub
TEXI AP02
Technical specification:
| | |
| --- | --- |
| Ironing surface | 99 x 29 cm |
| Power supply | 230 V |