TEXI MP 210x100
Milling plotter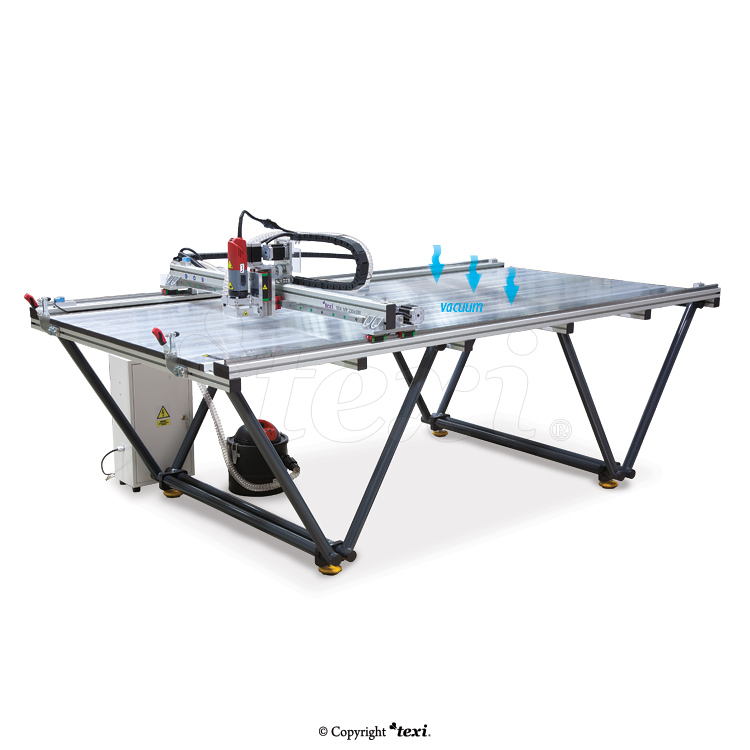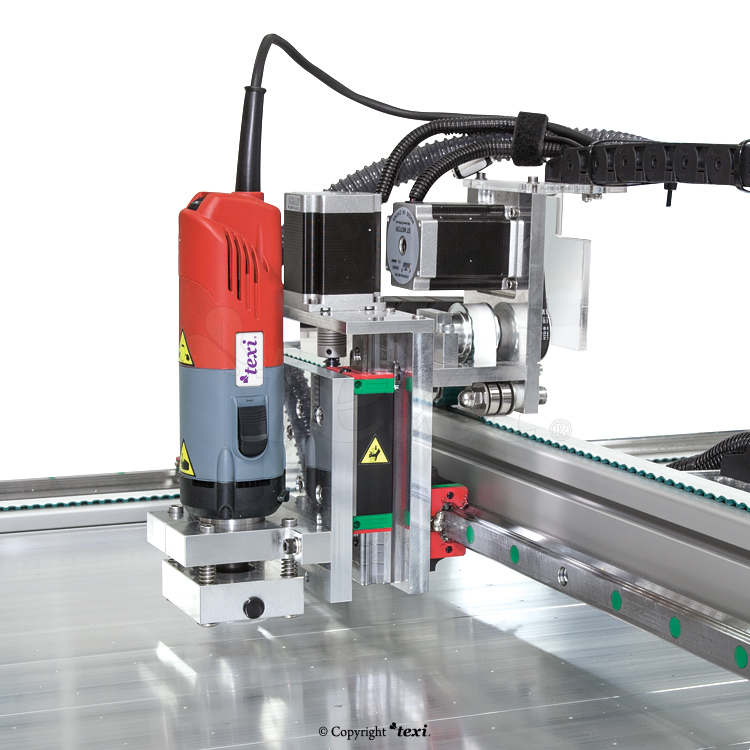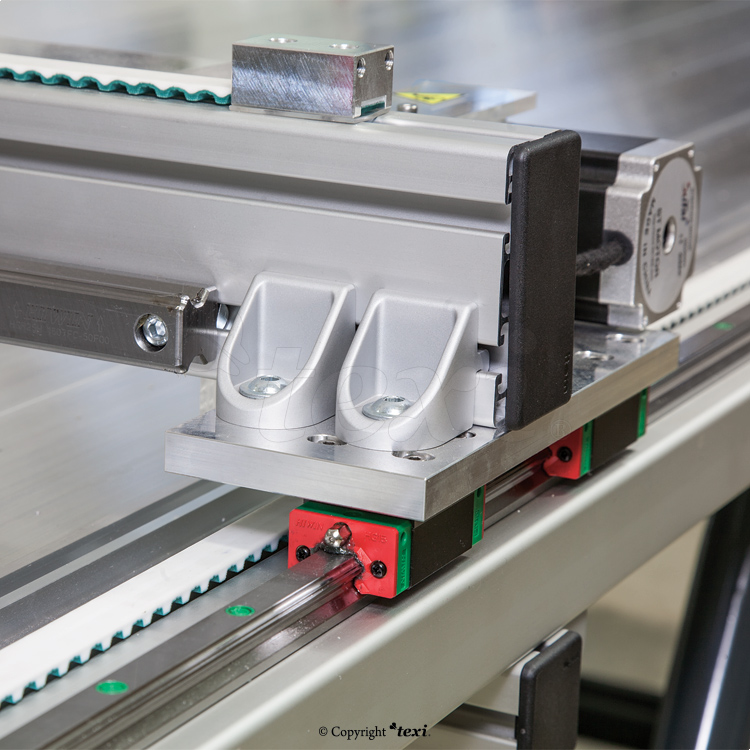 Description:
Milling plotter TEXI MP 210x100 was designed for making plexi clothing templates.

Milling plotter for plexi, dibond, pvc and other plastic materials.

Plotter description:
- working area 1000 mm x 2100 mm x 40 mm
- milling spindle 800 W
- max. movement speed (outside material) 14000 mm/min
- aluminum construction
- rail guides and linear bearings
- toothed belts
- tool length sensor
- precise stepper motors
- belt drive
- suction of shavings
- vacuum table (optional)
- power supply 230V
- communication by USB port
- CnConv software for communication
- modular construction, easy to carry and storage
- folding base
- dimensions after assembly: 2500 mm x 1290 mm x 375 mm (length x width x height)

Changing the milling spindle to a drag knife blade allow to cut cardboard up to 1 mm thick, thin rubber and foil (optional).

Suction of shavings removes dirt came into plastic materials processing, ensuring long-lasting performance and minimizing the spread of dust and dirt.

The modular construction helps to adapt this device to custom needs.