TEXI SESAME DUO G
Folding cabinet - tailor's workshop, grey color
Home sewing › cabinets and tables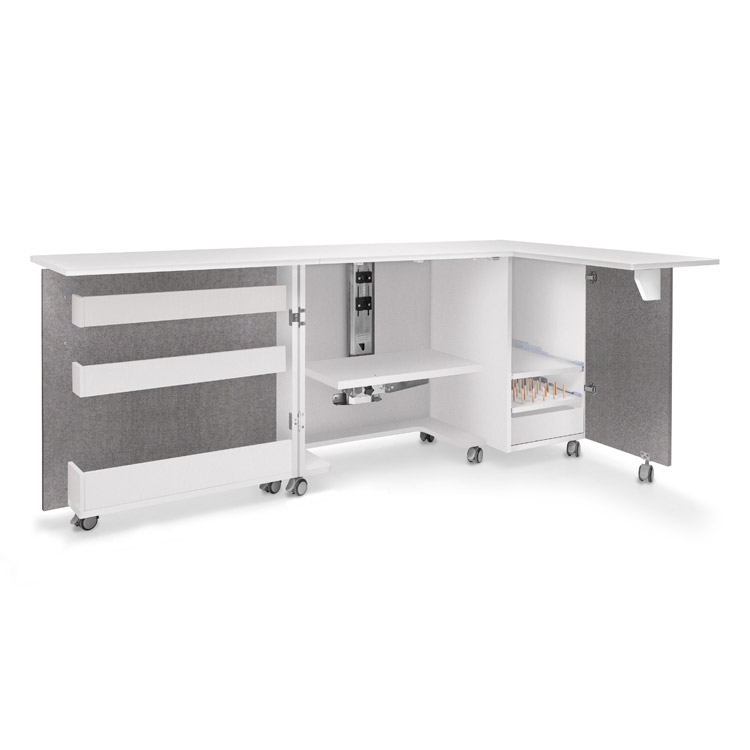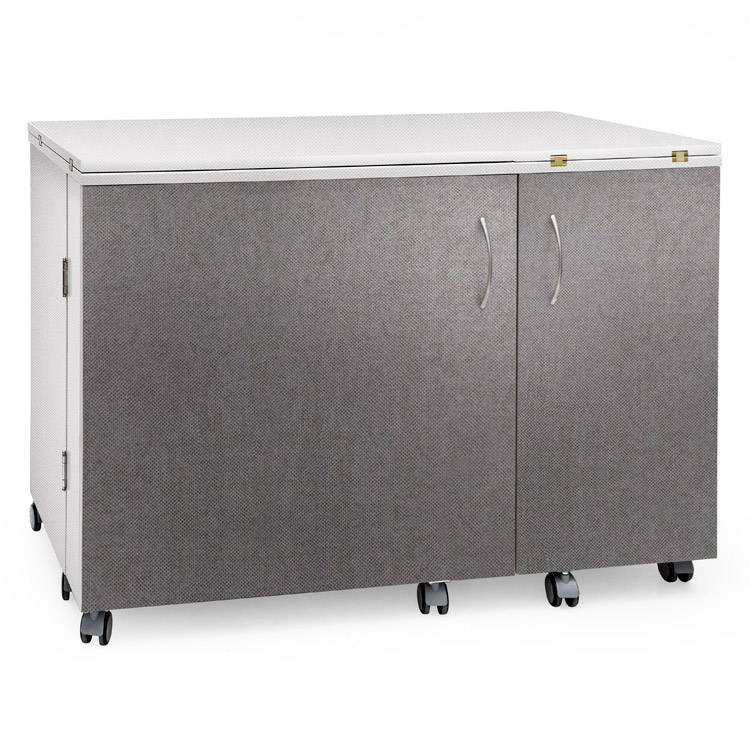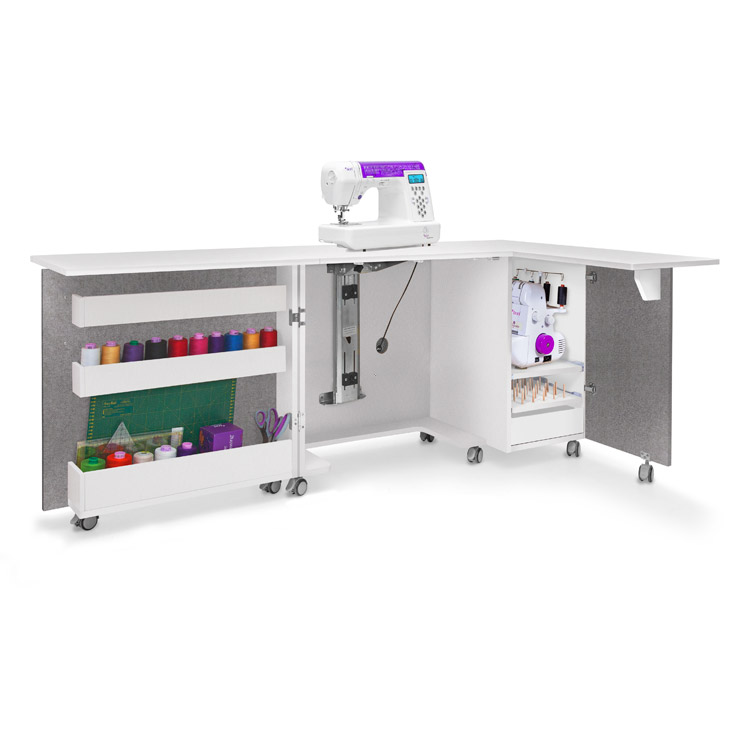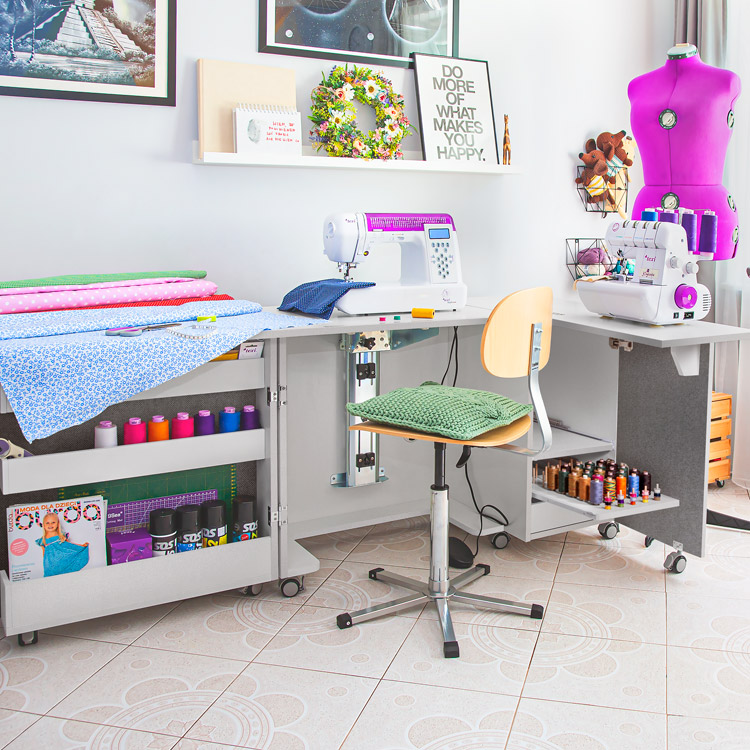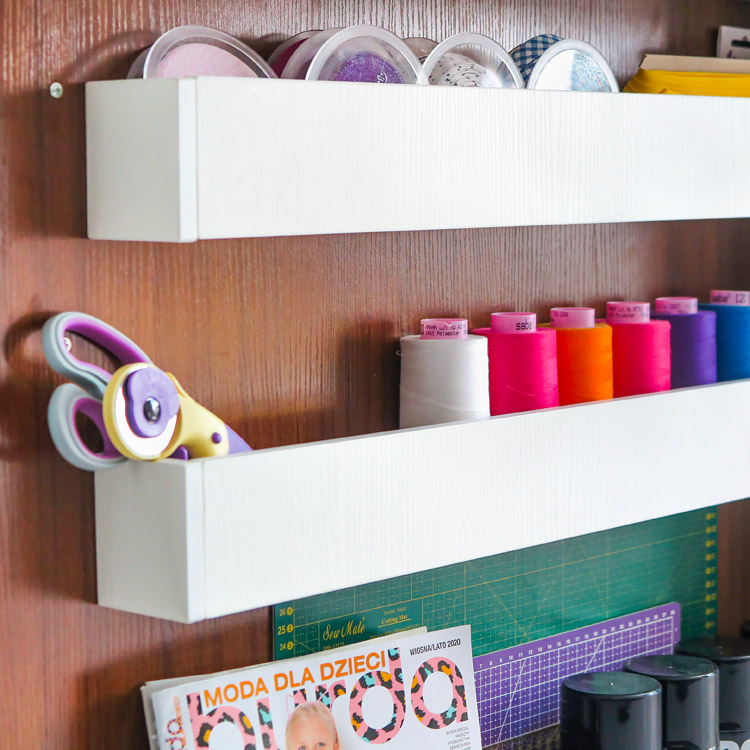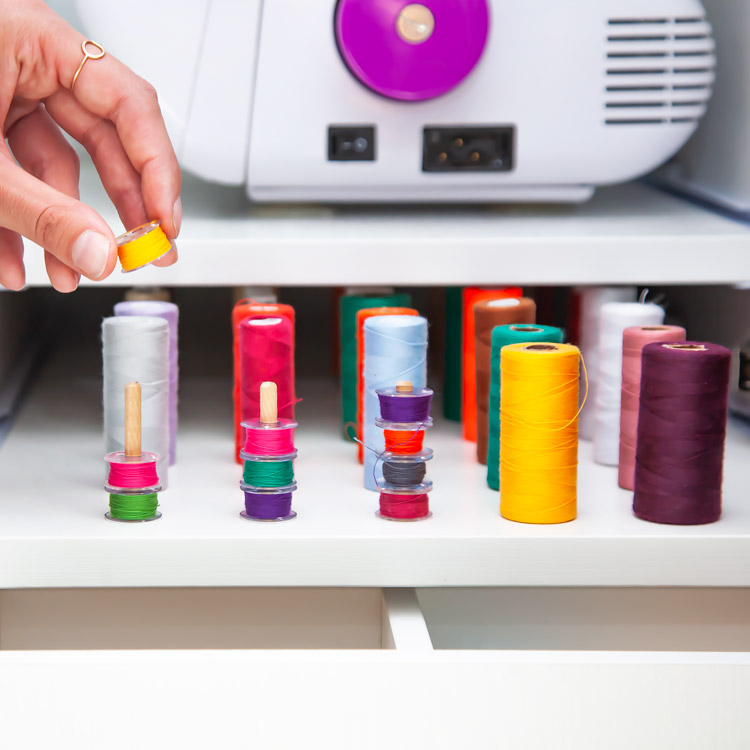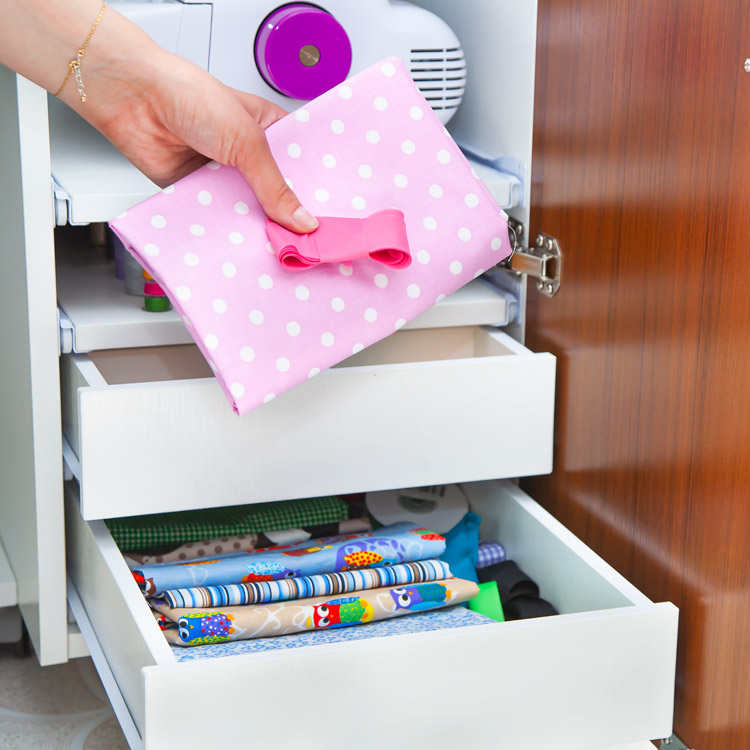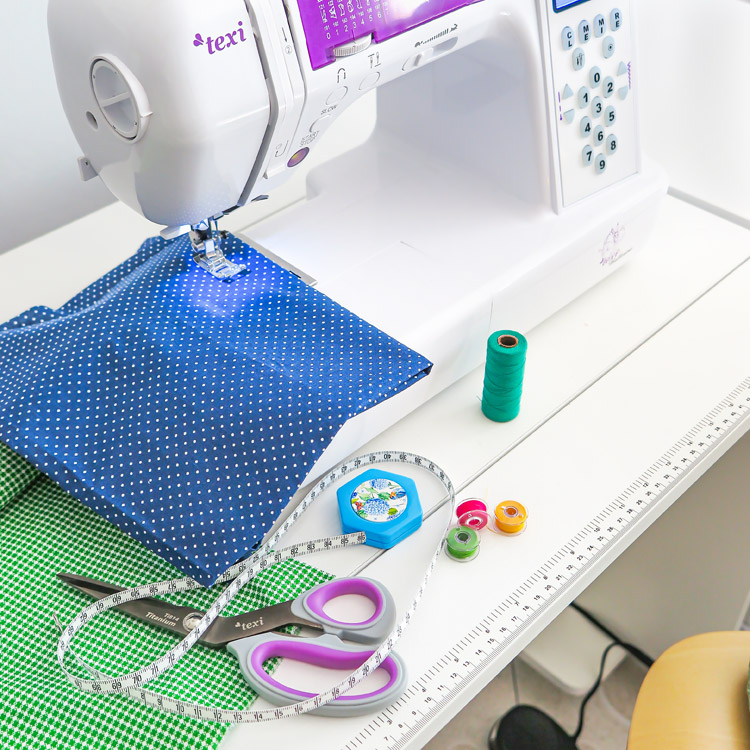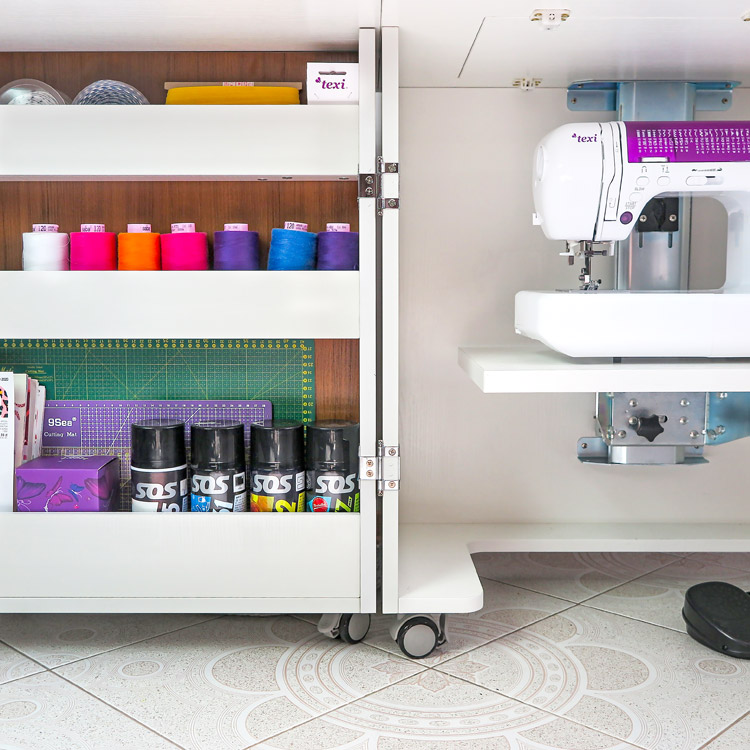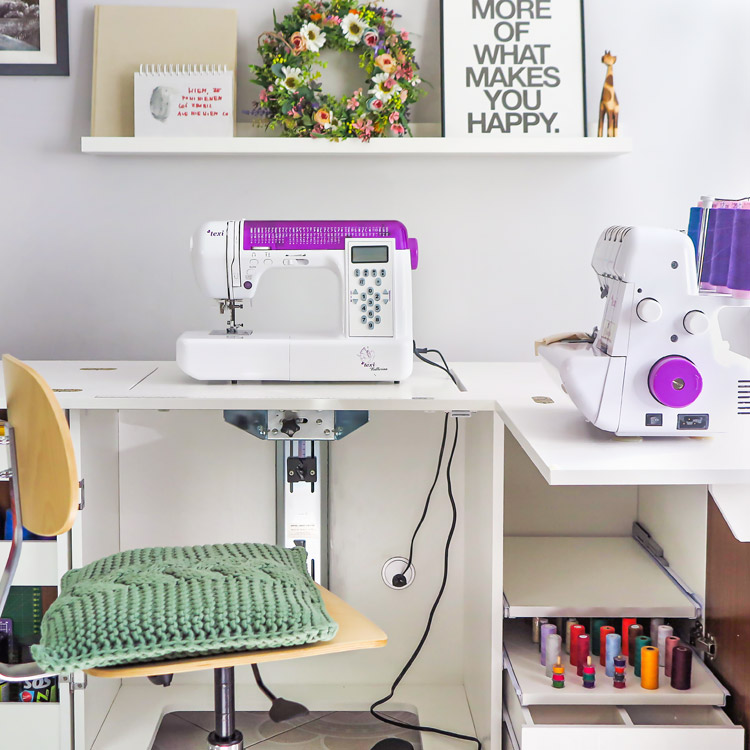 Description:
TEXI SESAME DUO in grey color provides functional space for storing a multifunction machine, overlock and sewing accessories.

We all know perfectly well that sewing needs space. It doesn't matter if it's your passion, work, or both. Are you sewing at home for yourself and your loved ones, or maybe a hobby has already turned into a way of life and you run your tailoring workshop .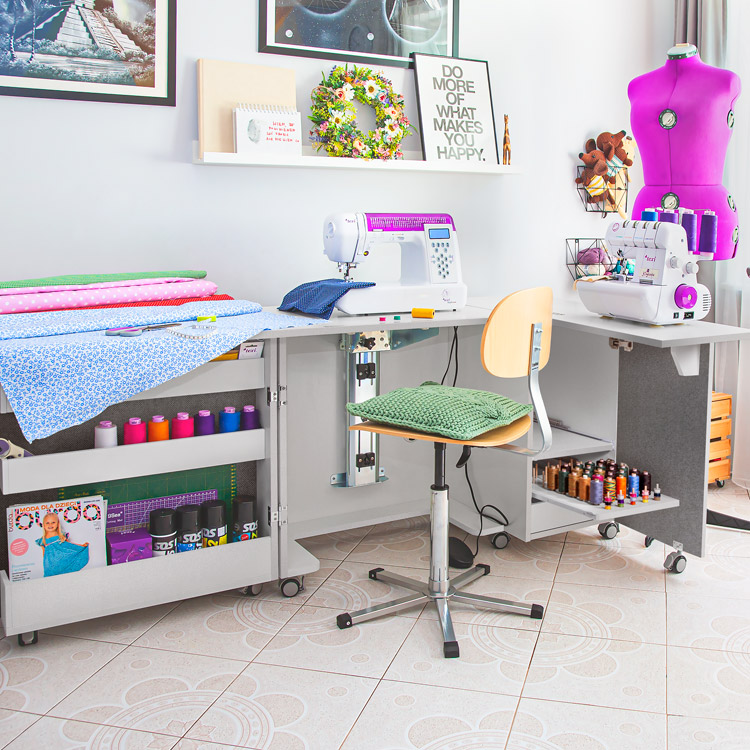 TEXI SESAME DUO the perfect solution
But what to do when you do not have a lot of space, and you have to fit somewhere
a sewing machine, overlock, and also threads, needles, chalk, rulers
not to mention.
Strima is the same as you - we live sewing.
With you in mind, we have prepared
TEXI SESAME DUO
, a complete tailor's workshop housed in one small cupboard.
The equipment of the TEXI SESAME DUO cabinet
The cabinet has a
system for smooth lifting and lowering / hiding of the machine in the cabinet
so that you can work comfortably.
After unfolding the
TEXI SESAME DUO
cabinet, a
large space with worktops
in the letter "L" with dimensions of 182.5 cm by 104 cm is created. In the left door of the cupboard you will find three
roomy shelves
. Thanks to this, you can store the accessories needed at work in a clever way. It is worth adding that
the TEXI SESAME DUO cabinet
also has
special drawers: for accessories, for threads and a pull-out shelf for overlock
. A drawer with wooden thread pins,
will fit as many as 45 different types and colors of spools
up to a height of 9 cm. The cabinet is
on wheels
, which allows you to move it freely.
From now on, you can have everything you need for sewing at hand. When you're not using your
sewing machine
, you can hide everything with just a few moves and your space is tidy.
In the films we present the previous model of the cabinet, which had two drawers for accessories. The new version of TEXI SESAME DUO has one drawer for accessories, one drawer for threads and an extendable shelf for overlock.
Technical specifications:
• Dimensions of the folded cabinet:
- width: 110 cm
- height: 75.5 cm
- depth: 52.5 cm
• After unfolding, we get a very large worktop : 182.5x104 cm.
• Shelf dimensions with smooth lifting of the machine: 58x32 cm.
• Maximum weight home machine used with a cabinet: 12 kg.
• Overlock shelf height: 40 cm.
• Thread drawer height: 9 cm.
The color of the cabinet is light and dark grey.
The cabinet is delivered fully on a pallet. The cabinet is sold without any additional accessories.