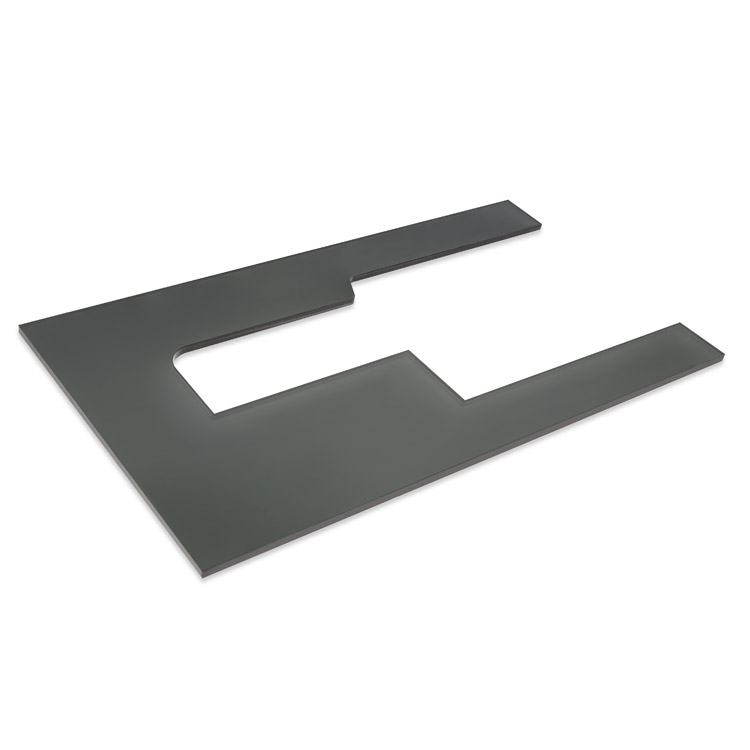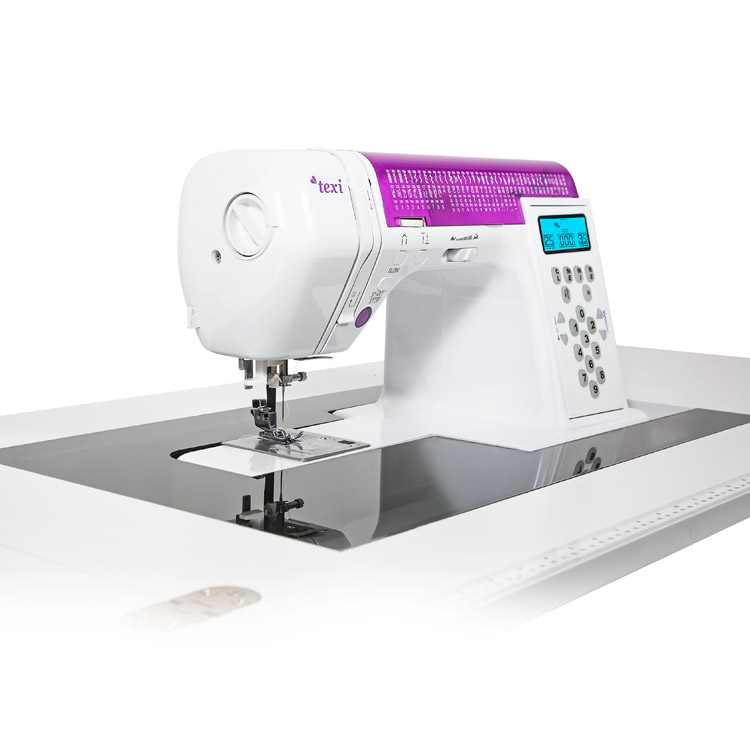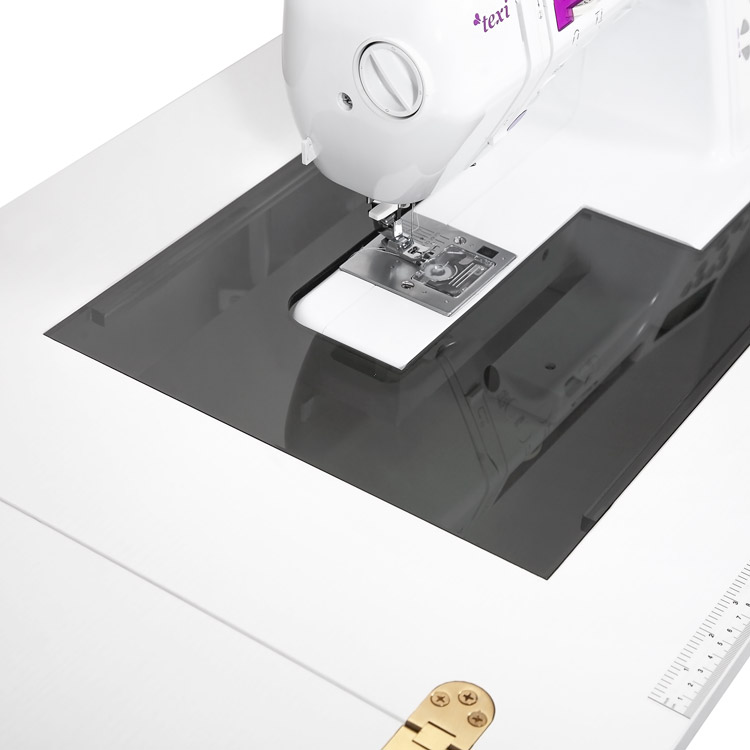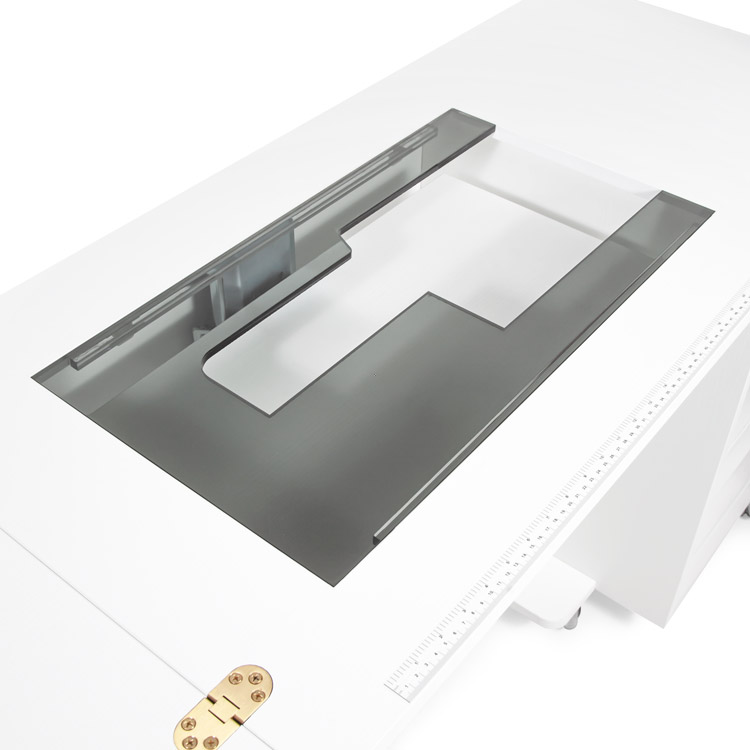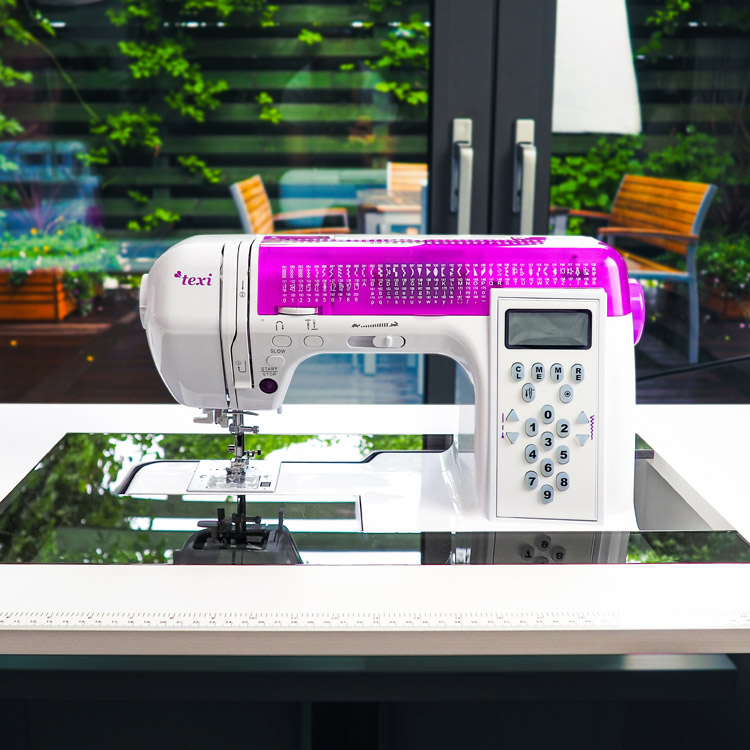 Description:
Plate that will change TEXI SESAME into a table that enlarges the work area.

Thanks to the adapted cut-out for the machine, it is possible to set the machine flush with the level of the cabinet top. This allows you to significantly increase the field of work that can be used to sew larger surfaces such as curtains, coats, jackets or patchwork bedspreads

With the help of a plexiglass plate we get a working area of 121 cm x 52 cm.
The 8 mm thick plexiglass used is rigid and resistant to cracks.

We cut Plexiglas for the machine: TEXI BALLERINA
It is possible to buy full Plexiglas and cut it on your own for your machine model.