TEXI SIRIUS 1610
Laser machine for cutting and engraving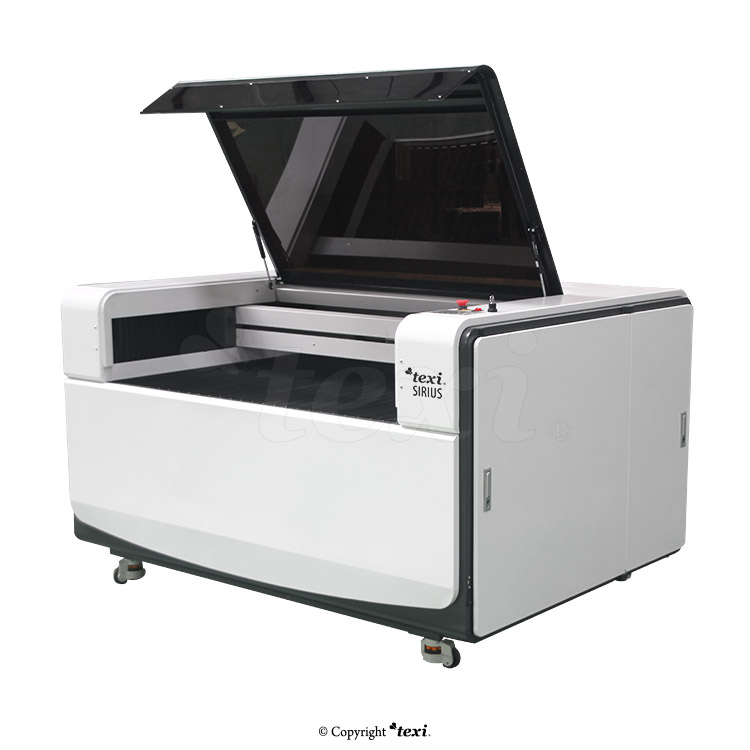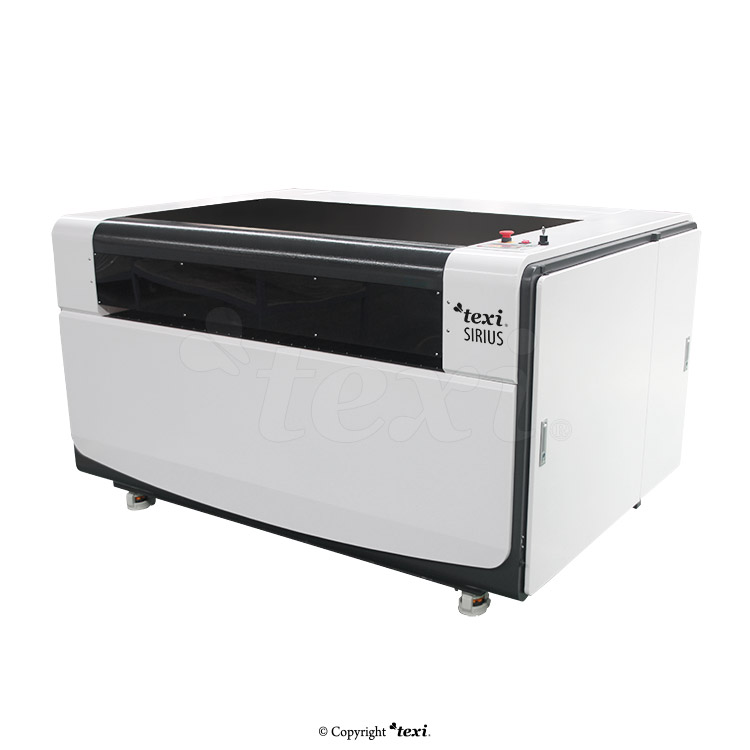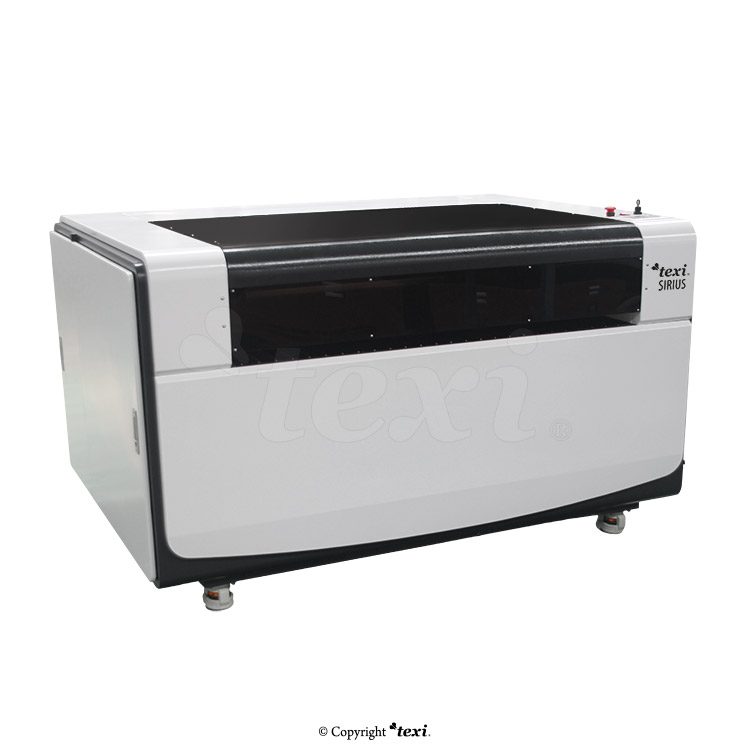 Description:
Texi Syrius 1610 - CO2 plotter for cutting and engraving. A laser device for cutting and marking fabrics, wool, wood, plastic, plexiglass, rubber, crystal, jade and ceramics. CO2 laser with a working area of 1600 x 1000 mm.


Modern laser cutting and engraving
Texi Sirius
is a professional
device for cutting and engraving
that allows you to obtain
unusual effects in the production of clothing, leather goods, upholstery
, advertising products, toys, decorations or packaging. The maximum working field of the device is 1600 x 1000, and the maximum clearance is 230 mm. The machine is equipped with autofocus, Focus lens 50,8 mm, water cooling, smoke extraction with a turbine.
The height of the honeycomb table and blade table is electrically adjustable.
High-speed laser plotter
The
CO2 laser
power of the
Texi Sirius is 130 W
. The device cuts at a speed of - 0-600 mm / sec, engraves at a speed of - 0-1060 mm / sec, the positioning accuracy is <+/- 0.05 mm. The machine is equipped with a convenient 3 "LCD panel and energy-saving AC SERVO motors. The machine efficiently maps RGB colors.
Additional laser equipment
The Texi Sirius CO2 laser
comes standard with
RDWorks v8 and Laserwork v6 software
, which supports graphic files such as PLT, AI, DXF, DST, BMP, JPG, etc.
Additional options available
for this device are: a
rotary attachment
that allows you to engrave round objects e.g. cups , decanters, bottles, focus lens for cutting thicker materials - 76.3 mm (when ordering a lens, you must also order a matching laser head).
The Texi Sirius 1610 CO2 laser
is covered by a 1-year warranty.