TEXI TITANIUM Ti613 CRAFT
6 1/3" (16 cm) Titanium coated scissors for upholstery
Accessories › Cutting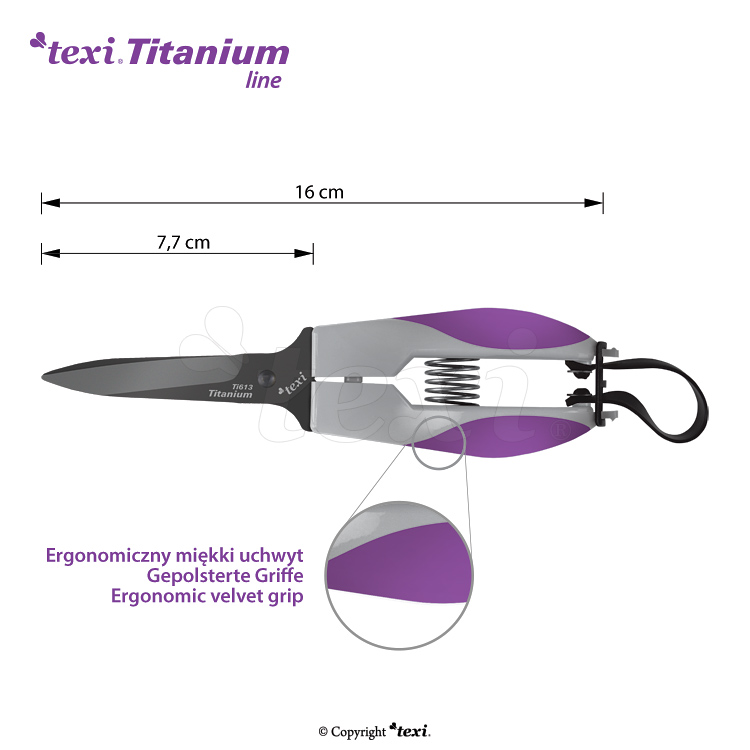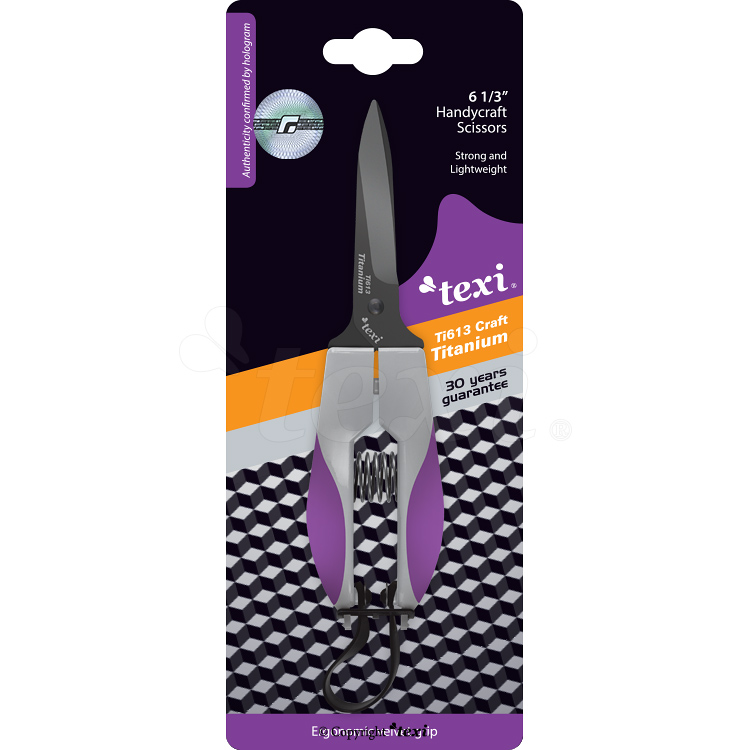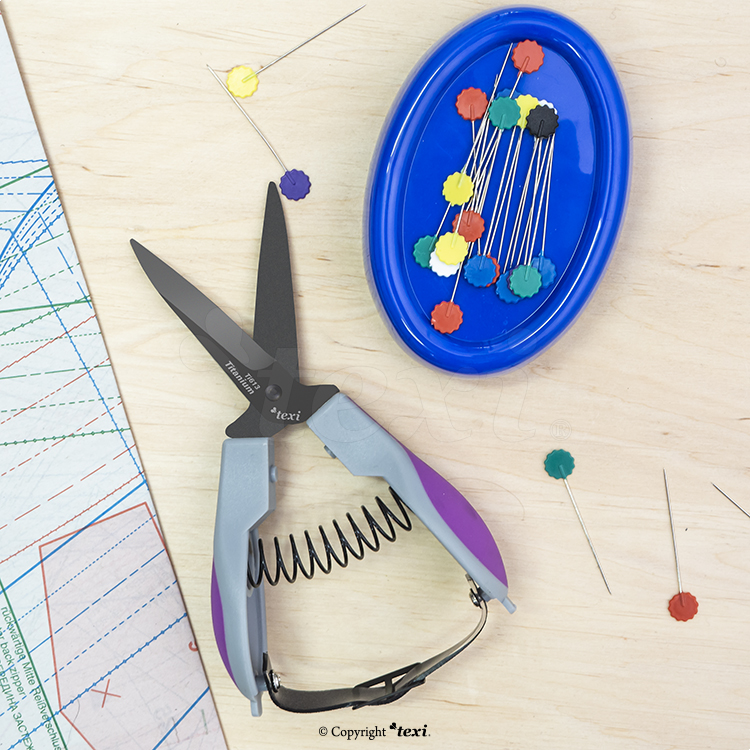 Description:
Titanium Ti613 CRAFT are scissors for incision making. Great for cutting tough materials like leather or thick felt. Perfect for automotive industry and upholstery. Ergonomic handles lie perfectly in hand and increase the efficiency of the cut. After easy clasp, shears are safe in storage and occupy very little space.Scissors for right and left handers.


Sharpness, lightweight, comfort
Blades surface is hardened with titanium. The special kind of sharpening enables easy and clean cutting. Soft, non-slip grips give you comfort during long hours of work. Lightweight and ergonomics of scissors support cutting smoothness.
30-year warranty
For Titanium scissors we provide a 30-year warranty. Hologram on the packing ensures that you are using the original product.
Box = 12 pcs., carton = 96 pcs. Check the quantity discounts.