TEXI XYZ 2517
Automatic one-layer cutter, cutting width 170 cm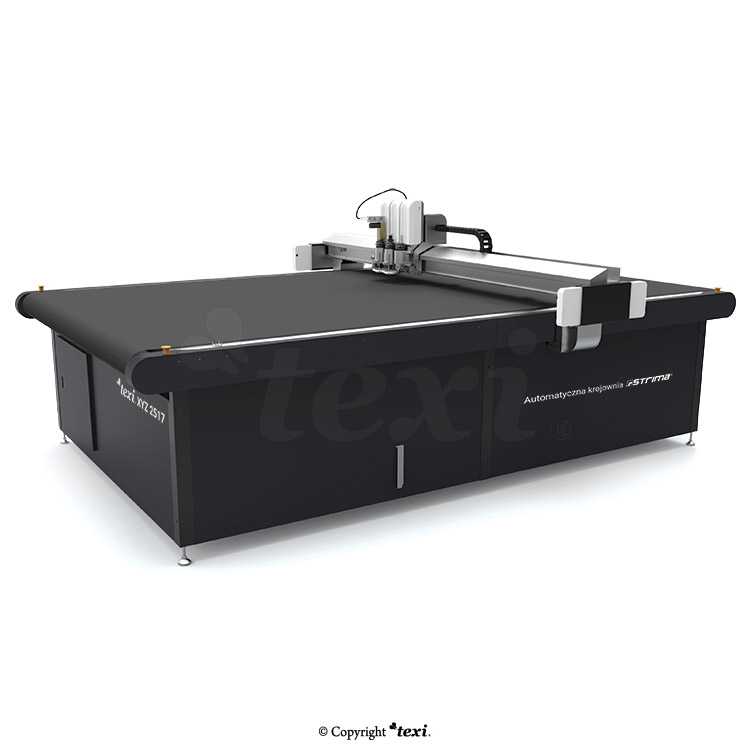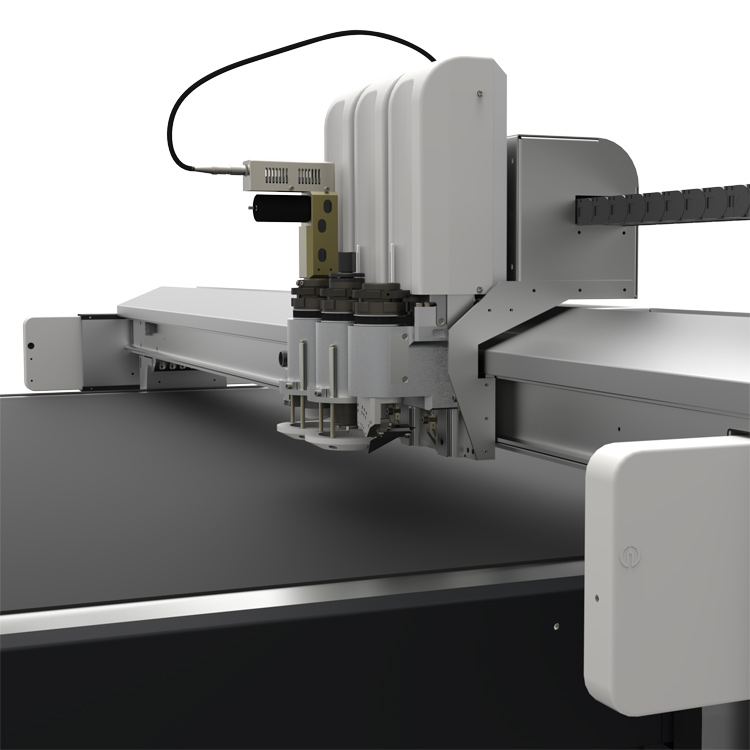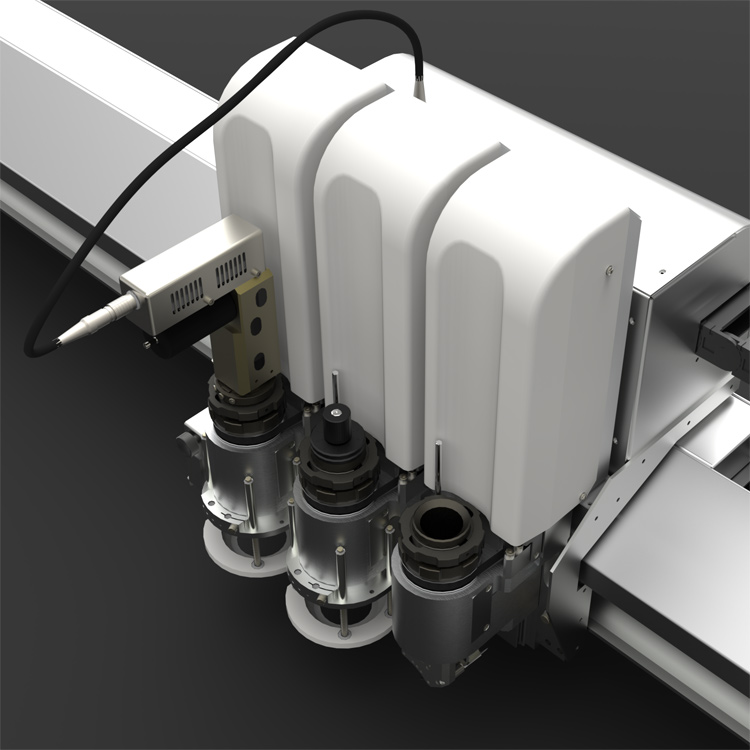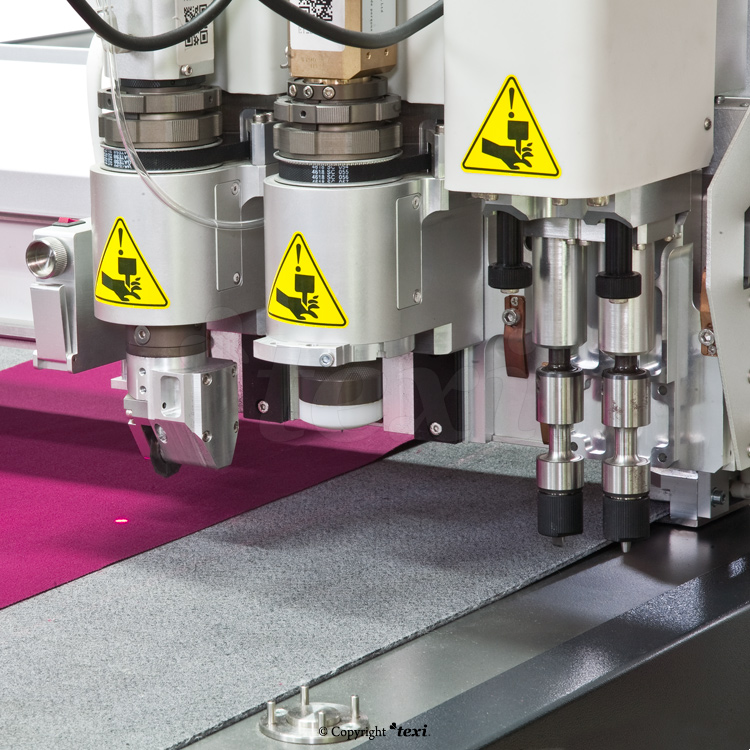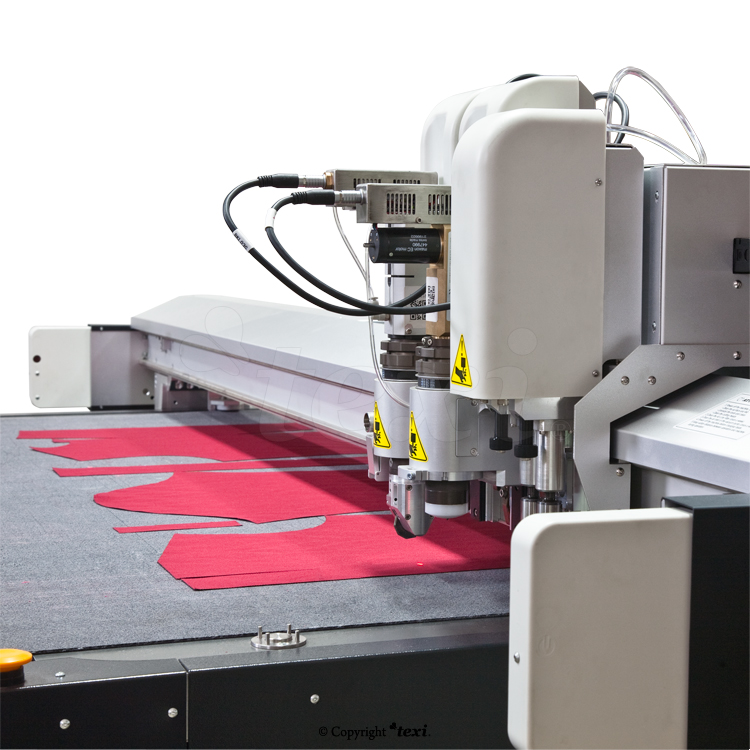 Description:
Texi XYZ 2517 is a modern single-layer cutter with conveyor system designed for automatic cutting of fabrics, synthetic materials, technical fabrics, leather and other materials.


The device offers comprehensive solutions that can be used both in the textile, sewing and upholstered furniture industry.
The Texi XYZ 2517 cutter design uses durable and efficient AC Servo motors. Thanks to this cutter is characterized by high efficiency and speed of work. Built-in table transport allows continuous operation and significantly speeds up the production process.
TEXI XYZ 2517 was designed to minimize the operator's work on the cutting room, while guaranteeing savings fabric usage and precise cutting.
Features:
- Dimensions of the device: 320 x 240 cm
- Working area: 250 x 170 cm
- Maximum cutting speed: 1500 mm / sec.
- TEXI XYZ 2517 UCT: Universal Cutting Tool
- TEXI XYZ 2517 EOT : Electric Oscillating Tool
- TEXI XYZ 2517 CONVEYOR: Conveyor system is included.
- TEXI XYZ 2517 CUTTING HEAD: two cutting heads is included on the machine. You can install up to 3 cutting heads for different purposes of production type. Additional cutting head can be bought separately.
- TEXI XYZ 2517 PRT: Power Rotary Tool is included.
- TEXI XYZ 2517 ROLLER STD: Standard roller material loading device (without motor) is included.
- High precision weld frame, Static working table, Vaccum Pump, AKI, Servo motor, Rail, Cutting felt, Marking pen, Safety device, automatic knife initialization.
- Cutting accuracy: 0,1 mm
- Maximum cutting thickness: 50 mm
- Data format: DXF, HPGL/PLT, PDF
- Powered by AC Servo Motors
- Turbine power: 7,5 kW
- Base machine and control system in English
Optional:
- Depending on the type of production the cutting head can be changed for different cutting heads such as:
TEXI XYZ 2517 PUNCHING AND NOTCHING HEAD : Punching and Notching tool,
TEXI XYZ 2517 CCD: Camera Registration System for contour cutting
TEXI XYZ 2517 ROLLER MOTORIZED : Motorized roller loading device.